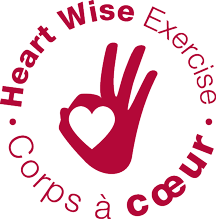 Are you struggling to get started with healthy habits like exercise? Join Diabetes Fit online to build life changing habits
from the comfort of your own home. Participate in guided exercise, at the right pace for you with support from qualified exercise professionals.
Learn about building healthy eating habits through registered dietitians.
Receive a free home exercise kit that includes a Theraband. No special exercise equipment or large space is needed to participate.
Connect with others working towards similar health goals.
Access to a device and internet for video conferencing is required to participate. This program is hosted through ZOOM.
12 Week program with one 90 minute session per week. FREE for YMCA members & non-members
SPRING 2021 DIABETES FIT PROGRAMS
1. THURSDAYS 10:30 am-12:00 pm April 8 – June 24, 2021 FULL
2. THURSDAYS 6:30 pm-8:00 pm April 8 – June 24, 2021 FULL

3. TUESDAYS 9:00 am-10:30 am April 13 – June 29, 2021 FULL
4. TUESDAYS 10:40 am-12:10 pm April 13 – June 29, 2021 FULL
5. TUESDAYS 6:30 pm-8:00 pm April 13 – June 29, 2021 FULL
6. WEDNESDAYS 1:00 pm-2:30 pm April 14 – June 30, 2021 FULL
Interested in joining the next available Diabetes Fit? Contact Marsha Phillips, marsha.phillips@ytr.ymca.ca
Jamie's Story
Learn how one of our wellness program participants changed his life, and decided to give back to help others do the same.
Diabetes Fit is supported by the Waterloo Wellington LHIN.
Sign up for alerts...