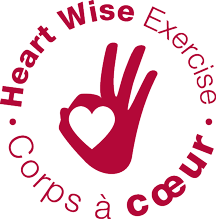 Are you struggling to get started with healthy habits like exercise? Have you been diagnosed with type 2 diabetes or have risk factors that put you at high risk of developing diabetes? Join Diabetes Fit to change your life, one step at a time.
Build your movement confidence-participate in guided exercise, at the right pace for you with support from qualified exercise professionals. Learn the steps to safe and effective exercise.
Increase your nutrition knowledge-learn about building healthy eating habits through registered dietitians.
Expand your support system-work with caring YMCA wellness coaches and connect with others working towards similar health goals.
Get active- move more throughout your day in a way that makes you feel better and improves your health.
Diabetes Fit is a 12 week program with one 90 minute session per week. FREE for YMCA members & non-members. Virtual and in-person programs are available. Access to a device and internet for ZOOM video conferencing is required to participate in virtual programs.
Upcoming VIRTUAL DIABETES FIT PROGRAMS
2. Thursdays 6:30-8:00 pm April 14-June 30, 2022

Upcoming ON-SITE DIABETES FIT PROGRAMS
2. KITCHENER: Tuesdays 6:30-8:00 pm April 12-June 28, 2022
3. KITCHENER: Thursdays 11-12:30 pm April 14-June 30, 2022
Interested in participating in the next session (April 2022)? Please contact Marsha Phillips marsha.phillips@ytr.ymca.ca 519-743-5201 x 2113


Jamie's Story
Learn how one of our wellness program participants changed his life, and decided to give back to help others do the same.
Diabetes Fit is supported by the Waterloo Wellington LHIN.
Sign up for alerts...